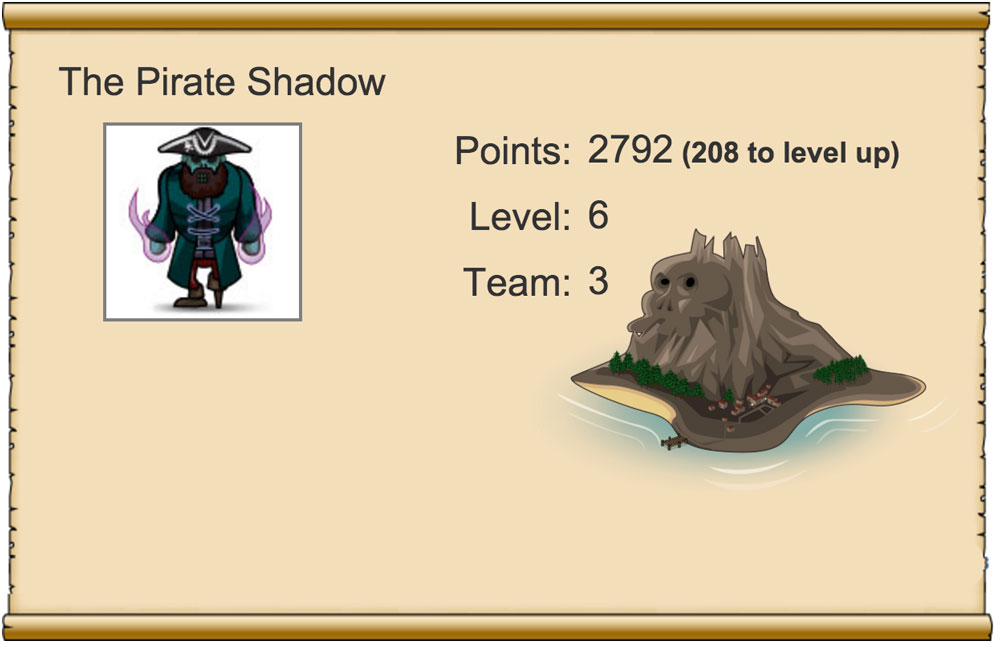 Themes Styles & Variants
It's always much more easier to remember a story than a process. With Jiraffe you will be able to personalize your proyects with different themes. You will be able to do your proyects more enjoyable as a pirate adventure.
Let your imagination flow and conquer your tasks until they are over. Arrgg.
---
Events & Points
In Jira there are many actions that the user can do daily, one more than others, but each one is important. Motivate the work done by the users giving value to their tasks. Evaluate the importance of the tasks from higher to lower, but without forgetting the daily that that are important too.
You will be able to decide your working pace and adapt them to your necesities. Big proyects, less points. Short proyects, more points....you decide.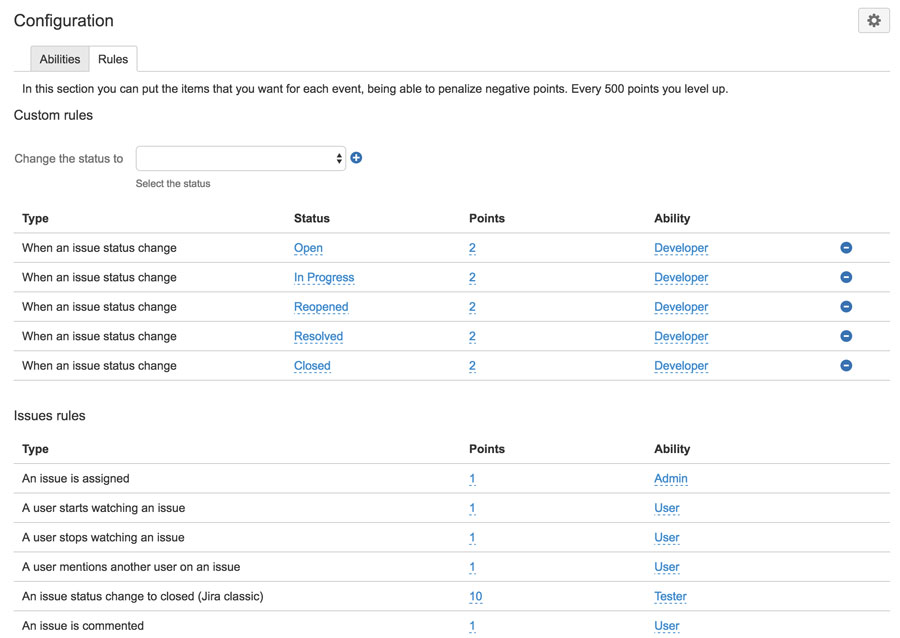 ---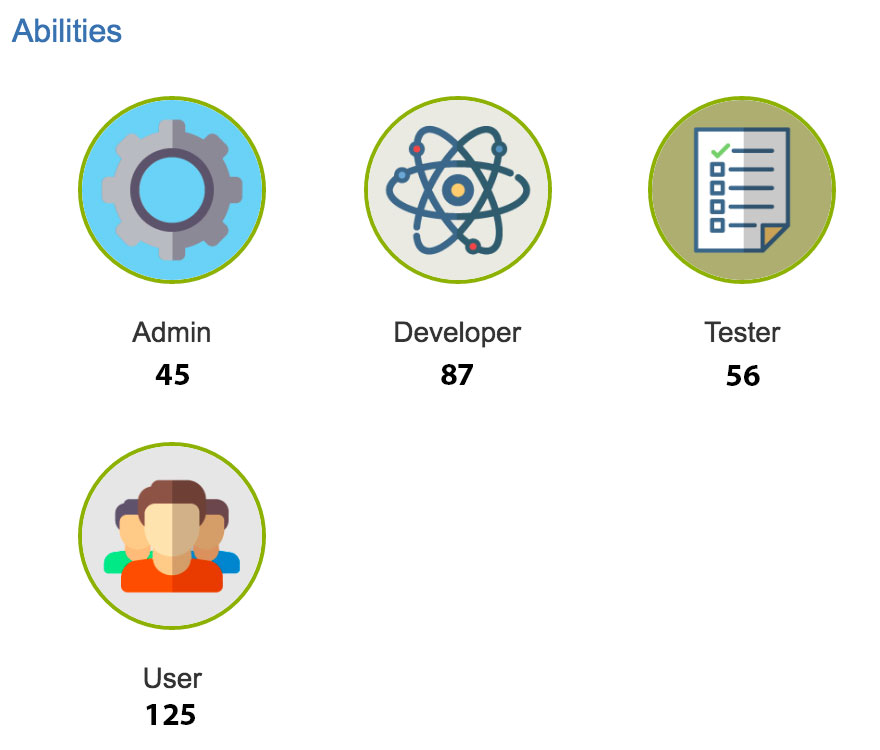 Organize your points in Abilities
Not all the companies are the same, and not all the proyects are managed the same way. That's why, with Jiraffe you can personalize the abilities of your team. Create, modify and update the abilities that define your team. You will be able to know the qualities of each member of the team in a easy way.
---
Users Leaderboard
What is a game without a ranking of points? That's why Jiraffe has various leader boards. The person who obtains more badges, who obtains more points, or who improves his abilities, etc....
All these in an easy and quick way. Every one in the team should know the improvements of each member. All this is to motivate the team, it is a healthy competition!!!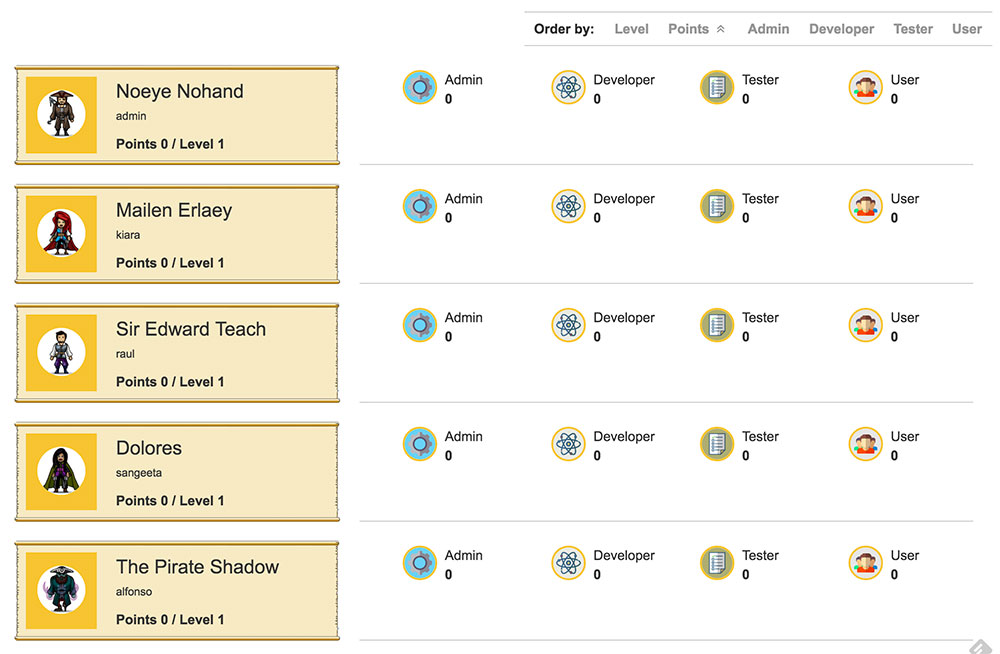 ---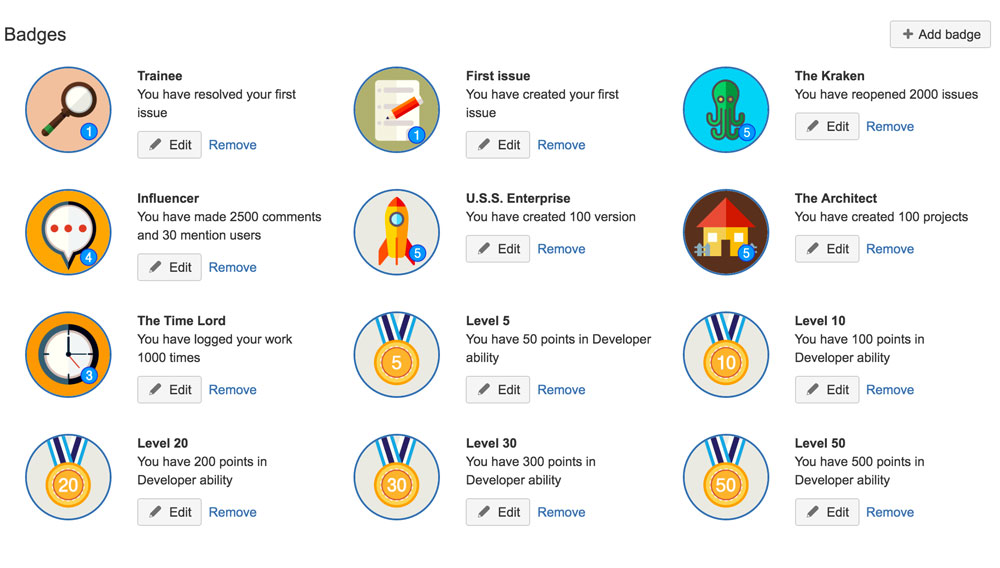 Badges & Achievements
Everyone likes to obtain badges, because we like new challenges each time.. Create your own badges and engage your users to be motivated to obtain them. You will be able to create all type of badges based on various conditions and options, in view to obtain the users to enjoy their work.
This can be an extra badge to the finished proyect or cleverly solved, you decide how to compansate the members of your team.Give value to the badges of Jiraffe, such as a dinner, an activity, etc....
---
Statistics
Because all your effort isn't worth full if you can't measure it. In Jiraffe you can obtain stadistics of characters and and abilities.
Measure, compare and see where you can improve. Always looking foward and never surrender.

---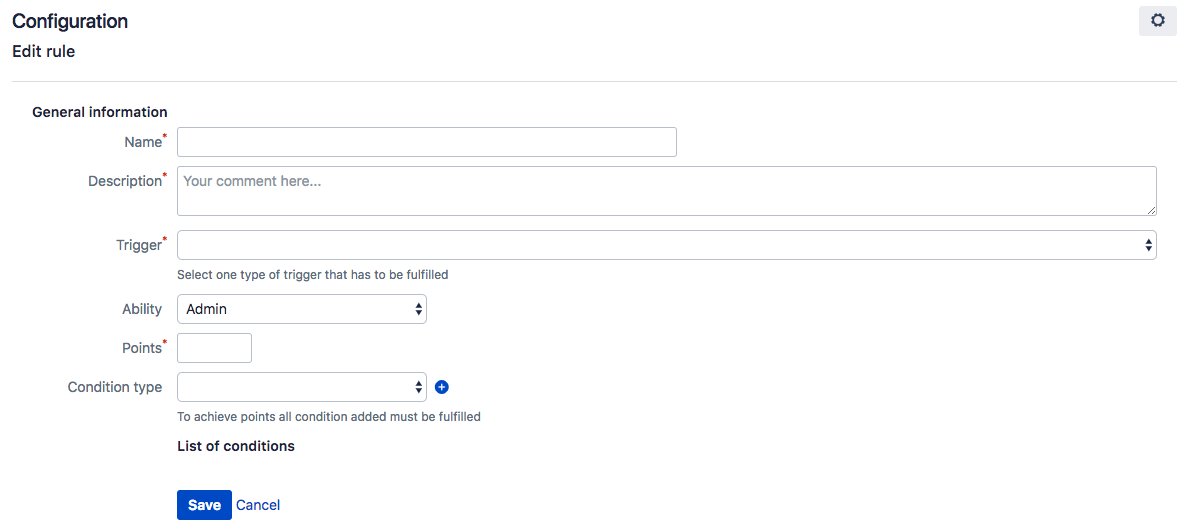 Rules customization
Customize your own strategy for gamify and get better engagement of your users.
Your gamification strategy is unique, you need to customize it with flexibility.